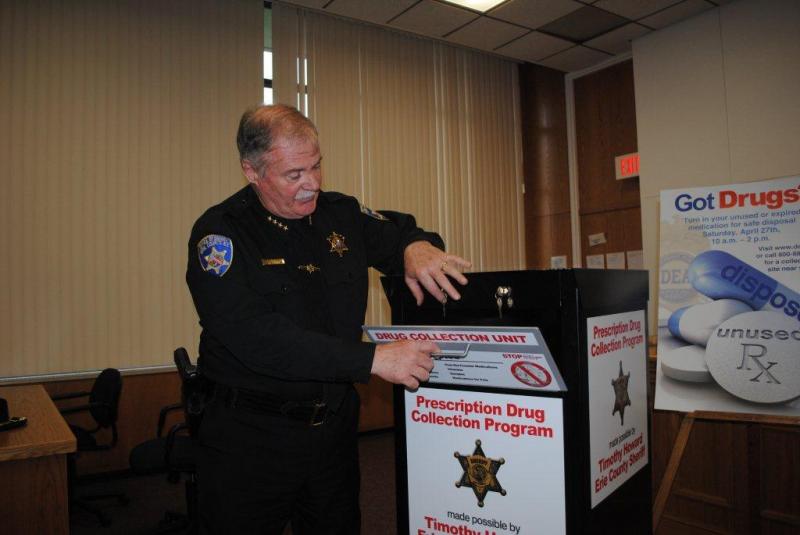 July 30, 2013 - City of Buffalo - Sheriff Tim Howard unveils one of the new drug disposal kiosks that are now strategically placed throughout the county, making it easier for residents to dispose of their unwanted / unused medications instead of letting them accumulate in their homes where they could potentially fall into the wrong hands.
There are now a total of 12 sites throughout the county where citizens can dispose of prescription medications and used needles. For more information, call 716-858-7695.
Sites include all 3 ECC Campuses; Medaille College; Canisius College; SUNY Buffalo- North Campus; Sheriff's Office downtown location; Grand Island Town Hall; Colden Town Hall; Clarence Town Hall; Elma Town Hall, Springville Town Hall.