Modified: January 6, 2017 12:03pm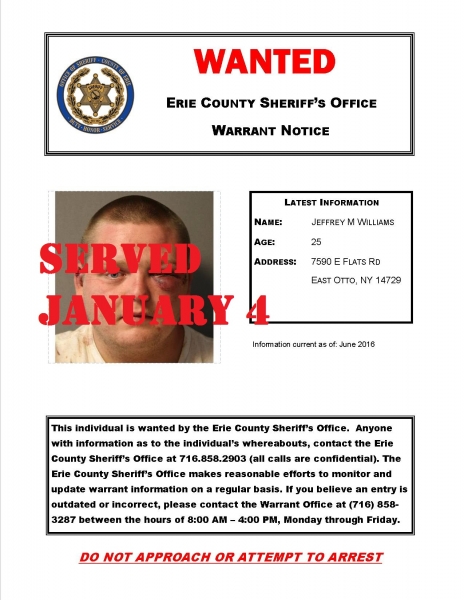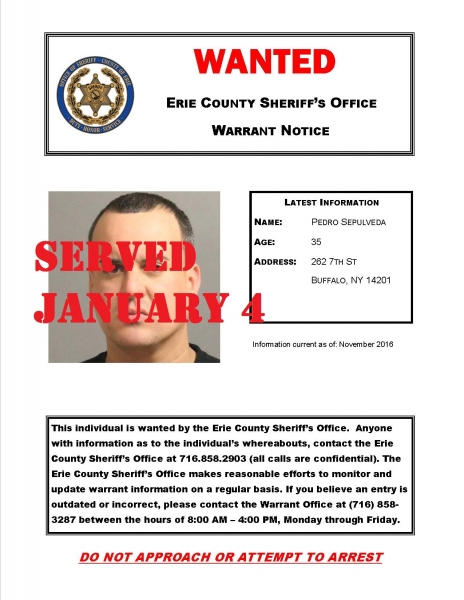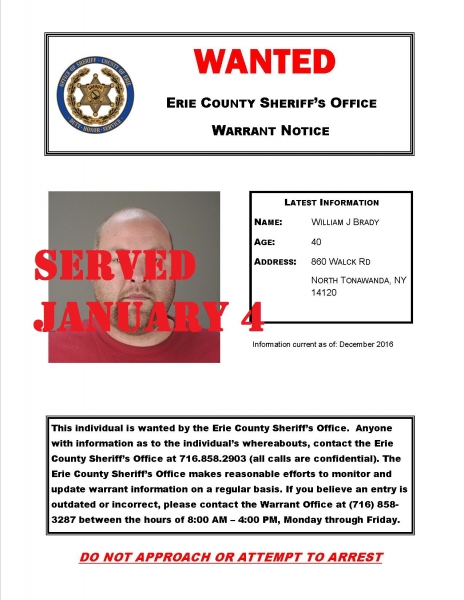 Two Subjects arrested the day after the postings
Buffalo, NY – Erie County Sheriff Timothy B. Howard reports deputies arrested three individuals on January 4 who were added to the Erie County Sheriff's Warrant Watch list over the past month.
Jeffrey Williams and William Brady were added to the Sheriff's office list on January 4, 2017, and Pedro Sepulveda was added on December 14, 2016.
Sheriff Howard introduced the Warrant Watch program in May 2016 as a web-based and social media public outreach program to utilize the public's help in finding wanted subjects and arresting them. Since its inception, the Erie County Sheriff's Office has located nearly twelve subjects from anonymous tips received from the public through the office's tip line and social media accounts.
The Sheriff's office posts five new subjects, including a featured subject, on the official website (www.erie2.gov/sheriff) as well as it's Facebook and Twitter accounts each Wednesday and utilizes the hash tag #WarrantWednesday. The public is encouraged to visit the website and follow the office to view the weekly updates.