Modified: September 22, 2017 9:21am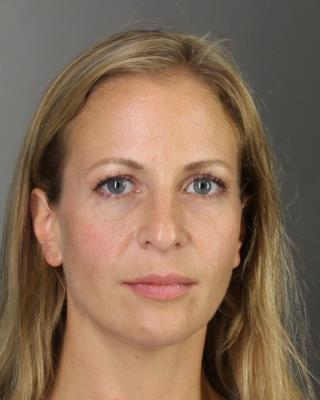 Woman Given Two Chances to Leave Before Arrest
Buffalo, NY – Erie County Sheriff Timothy B. Howard reports Deputy Lundberg encountered Laura Rusinski, 37 of Elma, in Elma Meadows County Park yesterday around 9:15 P.M.
When the Deputy spotted the subject, she was playing on a swing set, and he advised her that the park was closed and requested she leave. The Deputy continued his patrol, and as he was exiting the park, Deputy Lundberg noticed the same subject standing on the golf course. When he inquired why she ignored his request, Rusinski replied that she didn't want to leave. The Deputy was issuing her a ticket when the subject walked away from the Deputy and headed back to the golf course. The Deputy detained her in the back of his patrol vehicle and informed her she would be taken to her vehicle and she was free to leave. At this time, Rusinski began banging her head on the door and yelling.
When she was back at her vehicle, she threw the appearance ticket on the ground and refused to take possession of the document. In the meantime, Deputy Thurston arrived to assist, and she charged at him. Deputy Lundberg stopped her charge and placed her in handcuffs then transported her to the Erie County Holding Center.
Rusinski is charged with misdemeanor counts of criminal trespass, obstruction of governmental administration, two counts of violating a local law, and a count of remaining in the park after it is closed.
The defendant is being held at the holding center on $250.00 bail and is scheduled to be arraigned on September 22.