Modified: March 24, 2017 2:23pm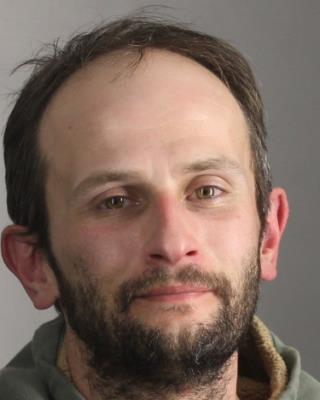 Subject had Warrants from Buffalo and Amherst
Buffalo, NY – Erie County Sheriff Timothy B. Howard reports Deputies apprehended a male passenger after Deputy Mulhern stopped a vehicle on Main Street in Clarence for a vehicle and traffic violation.
The traffic stop was initiated shortly after Midnight on March 23, and while investigating the driver and passenger, Deputy Mulhern learned that Thomas Szklarz, 37, of Clarence had outstanding warrants from Buffalo and Amherst. As other Deputies arrived, Szklarz exited the vehicle and fled eastbound on Main Street, refusing all police commands. Deputy Lundberg arrived and cut off Szklarz's attempted escape and the Deputies placed him into custody.
Szklarz is charged with obstructing governmental administration and resisting arrest, and was transported to the Erie County Holding Center. While being processed at the jail, Deputies discovered Suboxone in his possession, and additional charges of introducing contraband into a prison and criminal possession of a controlled substance were filed against the defendant.