Modified: June 3, 2016 9:53am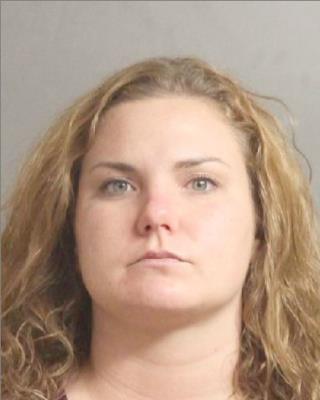 Buffalo, NY – Erie County Sheriff Timothy B. Howard reports Deputies Richard and Klemp responded to a call about a crash with injuries Thursday evening around 8:30 pm.
When the Deputies arrived at the scene on Main Street in the Town of Clarence, Fire Company and EMS personnel were treating two passengers of an SUV, a female and a car salesman; the SUV had been struck by a vehicle operated Cby ourtney Loveless. The SUV's female passenger was transported to Millard Fillmore Suburban Hospital with non-life threatening injuries and the salesman was transported to ECMC with non-life threatening injuries. The driver of the SUV was evaluated by EMS and released at the scene.
During the Deputies' investigation Loveless, 27, of Williamsville showed signs of impairment and was transported to the Clarence Substation for evaluation by the sheriff's Drug Recognition Expert, Deputy Biegasiewicz. Following her evaluation, Loveless was charged with a felony count of driving while impaired by drugs; the defendant was previously convicted in the Town of Cheektowaga for DWI – impaired by drugs.
Loveless is being held at the Erie County Holding Center pending her arraignment in Clarence Town Court on June 3.
Loveless also has an outstanding warrant from Wyoming County.