Modified: April 5, 2016 2:22pm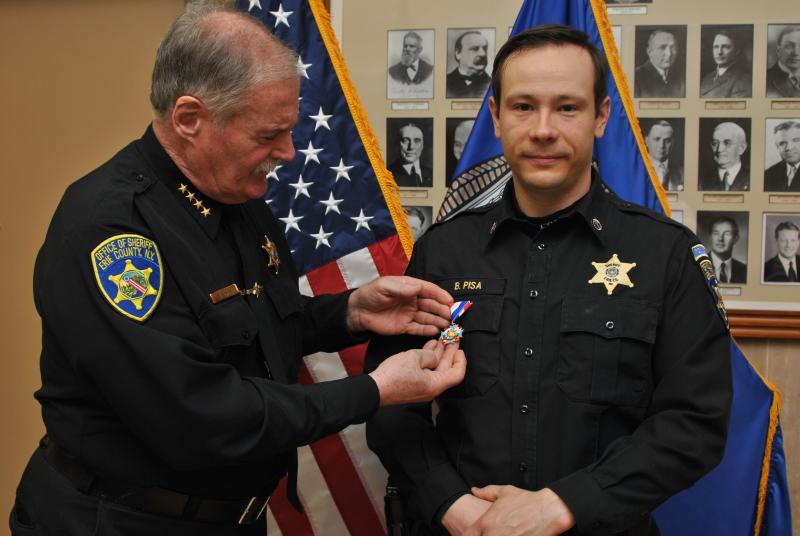 Buffalo, NY – Erie County Sheriff Timothy B. Howard announced today that Deputy Benjamin Pisa was selected by a National Sheriffs' Association committee as a 2016 recipient of the prestigious Medal of Merit.
Deputy Pisa was selected as a Medal of Merit recipient for his actions that saved the life of a victim during a mowing accident in the Town of Boston on July 16, 2015. The young man's legs were severed after a mowing implement ran over him. Deputy Pisa responded the scene and, after assessing the situation, he applied tactical tourniquets to the victim's legs. Deputy Pisa assisted emergency medical personnel in preparing the victim for transportation to Erie County Medical Center via Mercy Flight.
Deputy Pisa was presented the medal and certificate by Sheriff Timothy Howard during a private ceremony at the Sheriff's office in Buffalo.