Modified: May 20, 2016 10:32am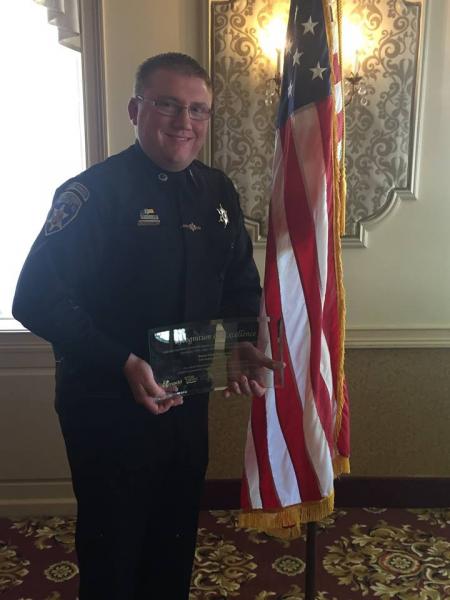 May 18, 2016 -
Yesterday, New York State STOP-DWI and Mothers Against Drunk Drivers honored Deputy Simon Biegasiewicz with their Recognition Award at their annual luncheon.
Deputy Biegasiewicz was nominated by Erie County STOP-DWI Coordinator John Sullivan for his efforts to remove impaired drivers from area roadways. Deputy Biegasiewicz is a Drug Recognition Expert and is dispatched to many incidents involving impaired drivers because he is trained to recognize the signs of impairment from alcohol and drugs. His training has lead to the arrest of numerous impaired drivers throughout Erie County.
Congratulations Deputy and thank you for keeping our streets safe!