Modified: June 1, 2016 11:44am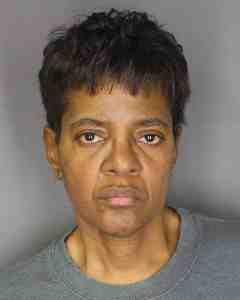 Buffalo, NY – Erie County Sheriff Timothy B. Howard reports detectives arrested Viola Woods on May 27 and charged her with a felony count of Robbery, three misdemeanor weapons charges, and a misdemeanor assault charge after she attempted to steal cash from an Elma resident.
On May 27 Woods visited a residence to inquire about a car for sale. After the subject paid cash for the vehicle and drove it from the residence, she returned, stating the vehicle was impounded, her sister was arrested and she needed the money back for bail. When the victim refused to void the sale and return the money, Woods grabbed an envelope containing cash from within the dwelling and refused to give the money back. While attempting to retrieve the money, the victim was threatened by Woods with a knife and a wine bottle.
Woods dropped the envelope containing money and fled the residence. The victim dialed 911 to report the incident and short time later Detectives located Woods and placed her in custody. She was arraigned in Elma Town Court and later released; she faces additional court proceedings