Modified: July 5, 2016 1:21pm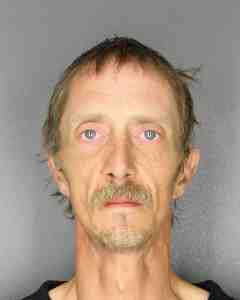 Buffalo, NY – Erie County Sheriff Timothy B. Howard reports that sheriff's detectives have arrested Sean O'Connor, 41, on one count of felony burglary and one count of grand larceny on Thursday, June 30, 2016.
On May 30, sheriff's patrol responded to an alarm call at Native Pride in the Town of Brant. Upon patrol's arrival, a Seneca Nation of Indians' Marshal was on scene checking the building when a male was observed running from it. While examining the scene, officers discovered a broken window and damaged hinges. Around 5 a.m. the same morning, patrol observed a male fitting the description of the individual who earlier fled the scene walking along Milestrip Road. The subject was taken to the Springville Substation where approximately $2,000.00 in cash was discovered in his possession; Detectives were called in and they questioned the suspect.
During the investigation, the manager of Native Pride indicated that the business was missing $1,000.00 after the incident. Ultimately, the Detective arrested the subject on June 30 and he was arraigned the same day in Brant Town Court.