Modified: November 21, 2016 11:27am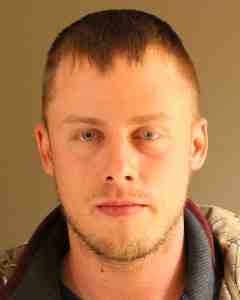 Police Work, Probation Officers, and Social Media Help Identify subject
Buffalo, NY – Erie County Sheriff Timothy B. Howard reports the arrest of Matthew Barker, 28, of West Seneca following an investigation that utilized good police work, assistance from the Erie County Probation Department and Facebook posts.
On September 29, 2016 Deputies were called to 84 Lumber in Elma for reports of building supplies stolen during the overnight hours. During the investigation, company representatives provided Detectives with images of the subject from surveillance cameras placed around the buildings.
Following a posting of the images on the Erie County Sheriff's Office Facebook account, county probation officers identified the subject as a county probation subject and contacted the Sheriff's office.
On November 17, Detectives arrested and charged Matthew Barker with one count of felony grand larceny and one count of criminal trespass. The defendant was arraigned in Elma Town Court and later released on his own recognizance.