Modified: October 14, 2016 8:49am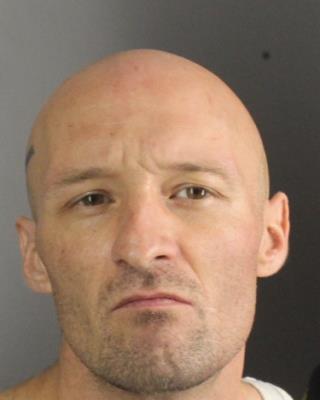 Deputy Injured While Suspect Resisted Arrest
Buffalo, NY – Erie County Sheriff Timothy B. Howard reports the arrest of Jeremy Bieber, 39, of Springville after the Sheriff's office received a report that a 65-year-old male was assaulted in his apartment building.
Patrol Deputies and Detectives arrived at the North Buffalo address in the Village of Springville around 11:45 A.M. Thursday, where the victim stated the subject stole his keys and bit him. When the Deputies and Detectives confronted the subject in the adjacent apartment, Bieber ignored law enforcement's commands and resisted arrest.
Following an initial investigation, Bieber was charged with robbery/causing physical injury, a C felony, and six class A misdemeanors including assault, criminal mischief, petit larceny, resisting arrest, criminal possession of stolen property, and obstruction of governmental administration.
Bieber was arraigned Thursday and remanded to the Erie County Holding Center in lieu of $100,000.00 bond or $25,000.00 cash bail.
While attempting to gain custody of the subject, Deputy Ballantyne sustained an injury to his hand but he is expected to make a full recovery.