Modified: June 28, 2017 9:21am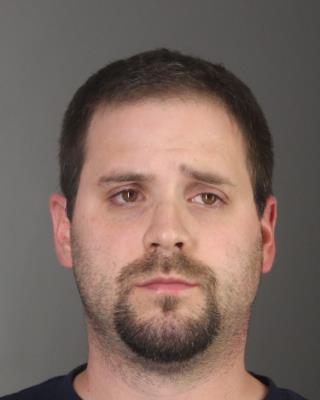 Operator Shouts Obscenities and Attacks Deputy
Buffalo, NY – Erie County Sheriff Timothy B. Howard reports Deputy Christian stopped a vehicle on Taylor Hollow Road in Collins at 11:46 P.M. for speeding and swerving. When the Deputy approached the vehicle, he immediately detected the odor of alcohol and had Todd Edwards, 34, of Collins exit the vehicle to perform standard field sobriety tests.
Edwards failed multiple field tests and began shouting obscenities at the Deputy. At this time, Deputy Christian advised the subject he was being arrested for DWI and requested he place his hands behind his back. The defendant was noncompliant and attacked the Deputy. After a struggle, Deputy Christian secured the attacker on the ground until Deputy Hyde, a Seneca Nation Marshal, and the New York State Police arrived to assist. Edwards was taken to the North Collins Substation for processing, but he refused to submit to a breath test.
Deputies charged Edwards with DWI, resisting arrest, obstructing governmental administration, disorderly conduct, refusal to submit to a breath test, operating a vehicle without insurance, and three additional vehicle and traffic violations. Edwards is being held at the Erie County Holding Center pending his arraignment in Collins Town Court.
Deputy Christian remained on duty for the remainder of his shift.