Modified: January 12, 2017 8:51am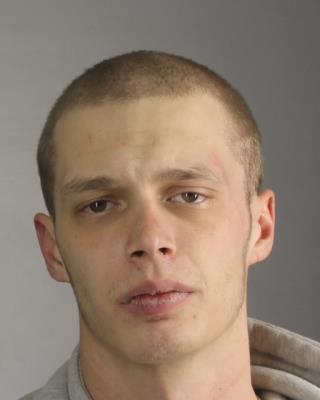 Tracks in the Snow Led Deputies to the Subject Hiding in Baby's Closet
Buffalo, NY – Erie County Sheriff Timothy B. Howard reports that Deputy Day attempted to initiate a traffic stop in the Town of Aurora just after 10 pm January 10, but the operator refused to stop and sped away, nearly striking a passing vehicle head on.
The vehicle pulled into a parking lot on Emery Road and the occupants bailed from the vehicle, fleeing behind some buildings. Additional Deputies responded and a search of the area was conducted. Following footprints left in the snow by the subject, Deputies tracked Ryan Damude, 26, of Holland to a dwelling along Route 16 in the Town of Wales and discovered him hiding in a one-year-old's bedroom closet.
Damude is charged with felony counts of burglary – illegally entering a dwelling, and aggravated unlicensed operation as well as six separate misdemeanor counts including criminal trespass, obstruction, unlawful fleeing, reckless driving and DWI. In addition to the felony and misdemeanor charges, Damude was issued four tickets for vehicle and traffic violations.
Damude was taken to the Erie County Holding Center where he is awaiting a court date on January 12th.