Modified: September 5, 2017 9:20am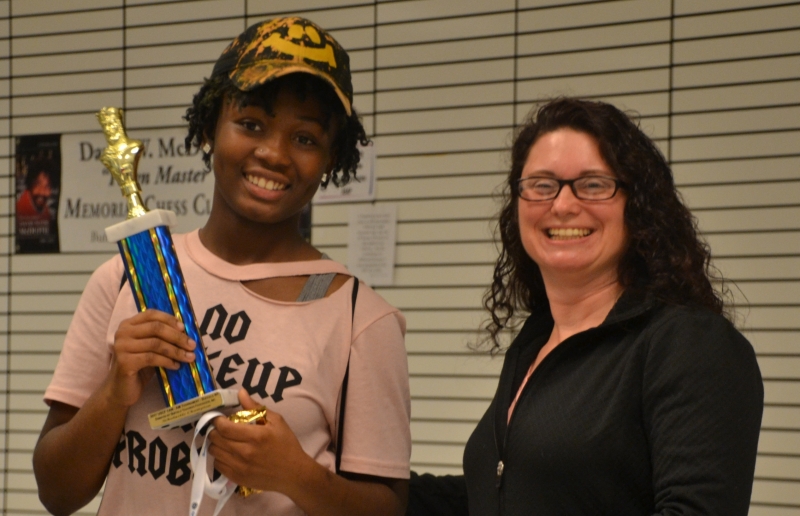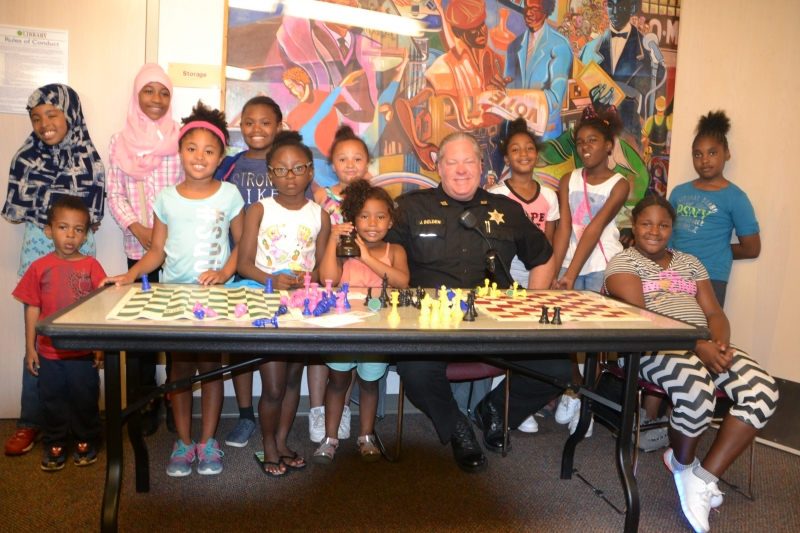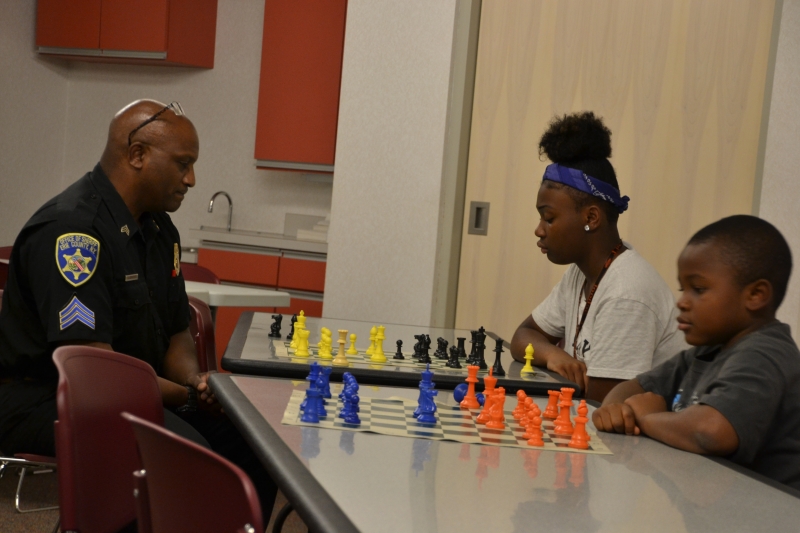 Uniformed Sargent Robert Cathcart and Captain Joseph Belden from the Erie County Sheriff's Office joins the Urban Thinkers Chess Club. The Urban Thinkers Chess Club held every Wednesday from 5:45pm to 7:45pm at the Frank Merriweather Branch library located at East Utica and Jefferson Ave in the Masten "On the Move" Community District in Buffalo NY.
Also pictured is Sargent Robert Cathcart plays a friendly over the chess board with Dasie Lockett, member of the GIrl's In Chess Rock enrichment youth program and Girls In Chess Rock National Team member of the 2015 All Girls National Chess Championship held in Chicago, IL. Dasie recently was the undefeated Scholastic Chess Champion of the 2017 Can Am International Tournament held at the Main Place Mall on July 15, 2017.