Modified: March 31, 2017 8:41am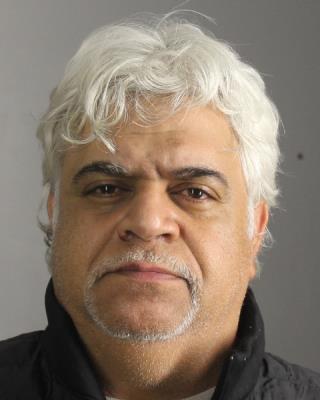 Narcotics Canine makes Positive Alert on Passenger
Buffalo, NY – Erie County Sheriff Timothy B. Howard reports K9 Handler Deputy Galbraith and Deputy Bauer stopped a vehicle westbound on I-90 in the Town of Cheektowaga March 27 for vehicle and traffic violations.
During the stop, the Deputies interviewed the occupants, and each gave conflicting answers to the Deputies' questions and at which time Deputy Galbraith and his trained narcotic detection canine conducted an exterior search of the vehicle. Apollo made a positive indication for the odor of a narcotic at the front passenger door. The Deputies had the passenger exit the vehicle and attempted to conduct a search of the subject. The individual resisted and ignored police commands several times, and during this time, a package fell from the subject's apparel. A field test of the contents was conducted, and the results indicated heroin.
Alexis Mercedes, 54, of Buffalo was arrested and charged with an A-2 felony for criminal possession of a controlled substance – narcotic drug four ounces or more, and a felony charge of criminal possession with intent to sell.
The defendant is being held at the Erie County Holding Center without bail pending a court appearance set for early April in Cheektowaga Town Court.