Modified: July 18, 2016 2:37pm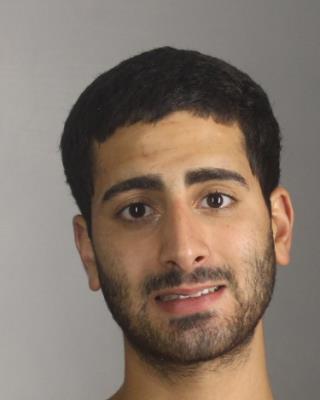 Buffalo, NY – Erie County Sheriff Timothy B. Howard announces the arrest of Sammy Abdellatif, 22 of Grand Island, for aggravated harassment charges after he called Erie County Sheriff's Dispatchers and threatened to "murder" a Deputy.
On July 18, at approximately 1:04 a.m., Dispatchers received a phone call from an individual who identified himself as Sammy Abdellatif. During the call, Abdellatif threatened to "murder his ass straight up" the next time he saw a specific Deputy. Abdellatif was upset about an earlier traffic stop in which his vehicle was stopped for equipment violations, the female operator was uncooperative, and she refused to provide her proper name or produce a driver's license. The Deputy issued a ticket to the female for driving without her license and had the vehicle towed; ultimately the vehicle was towed to Abdellatif's residence.
Abdellatif was arrested just before 2 a.m. Monday morning after another Deputy initiated a traffic stop on the same vehicle already known to be owned by Abdellatif. The subject was in the vehicle and was taken into custody and charged with Aggravated Harassment 2nd Degree. Following his arraignment in Grand Island Town Court, Abdellatif remains in custody in lieu of $1000.00 bail.