Modified: April 10, 2017 3:26pm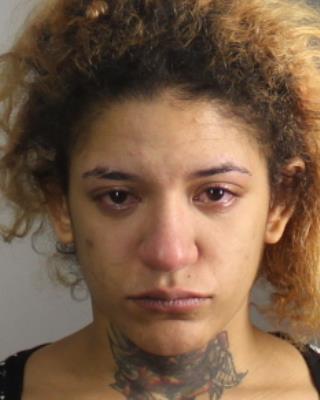 Deputies Attempting to Control Inmate Who was Banging Her Head against Cell Toilet
Buffalo, NY – Erie County Sheriff Timothy B. Howard reports two Deputies assigned the Erie County Holding Center were taken to Erie County Medical Center after an inmate assaulted them; they were trying to prevent the inmate from banging her head continually against the toilet when the incident occurred.
On April 9, Deputy Bauer reported to the medical center to interview the Deputies about the incident. Deputies stated they responded to Arriana Craig's cell for reports of a disturbance. When they arrived, they gave verbal orders to stop, and they attempted to gain control of the inmate. After gaining control, the inmate began struggling and kicking the Deputies.
Deputy Lombardo suffered injuries to her lower body, and Deputy Athans suffered injuries to his upper body. Deputy Bauer charged inmate Craig with two felony counts of assault and a count of obstructing governmental administration. Craig also faces administrative disciplinary charges.
Arriana Craig, 21, of Buffalo is being held at the Erie County Holding Center on several charges from Buffalo, Tonawanda, and Evans which include resisting arrest, assault, and disorderly conduct