Modified: August 22, 2016 10:45am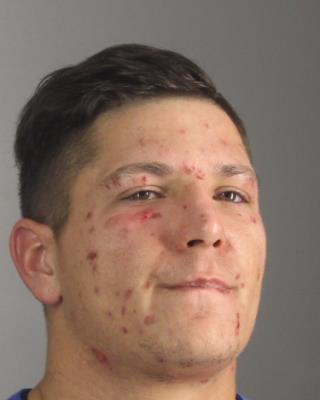 Buffalo, NY – Erie County Sheriff Timothy B. Howard reports Deputy Ferrick arrested a Clarence male after the Deputy observed that the bed of the subject's pickup truck was filled with metal supplies from the Erie County Highway Department.
While conducting a premises check at the Erie County Highway Barn on Military Road in Tonawanda on Sunday at 3:15, the Deputy observed a truck near a metal piping storage area. Following the Deputy's investigation, Ryan Hudson, 28-years-old, was arrested for petit larceny and criminal trespass. Also, the Deputy discovered that Hudson's license was suspended due to an alcohol related incident and charged him with aggravated unlicensed operation.
Hudson is remanded to the Erie County Holding Center in lieu of $500.00 bail.
The estimated value of the supplies in the truck was $200.00