Modified: February 2, 2017 3:33pm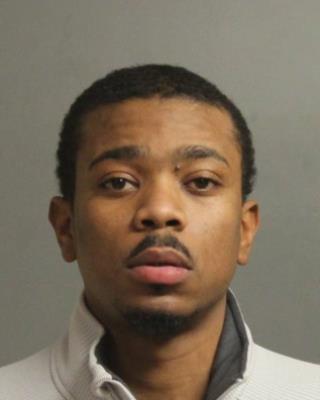 2 1/4 Pounds worth Approximately $200,000
Buffalo, NY – Erie County Sheriff Timothy B. Howard reports the Sheriff's Narcotics Unit, assisted by Buffalo Police narcotics unit, executed a search warrant at a Jefferson Avenue residence on February 1st in the late afternoon.
During the raid, members of the narcotics unit seized over one kilogram of heroin (approximately 39 ounces, or about 2.2 pounds), three guns, one of which was stolen from a Schuyler County, New York owner, a hydraulic press, scales and a quantity of marijuana.
The Sheriff's office charged Shawn Woods, 25 of Buffalo, with an A-1 Felony for criminal possession of a controlled substance - narcotics more than eight ounces, a felony intent to sell count, two felony counts of criminal possession of a firearm, a felony count of criminal possession of a stolen firearm, three misdemeanor counts of criminal possession of drug paraphernalia, and unlawful possession of marijuana.
The investigation into the Jefferson Ave. drug operation started after the narcotics unit received an anonymous tip and lasted over several months.
The narcotics unit estimates that after the heroin was cut, it has a value of over $200,000.00.
Woods is remanded to the Erie County Holding Center pending a future court appearance.