Modified: June 8, 2016 3:17pm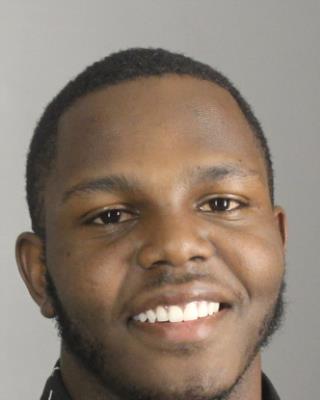 Buffalo, NY – Erie County Sheriff Timothy B. Howard reports Deputy Bauer was conducting a premises check at the Black Rock Canal county park around 3:30 a.m. on Wednesday, June 8, when he observed an occupied vehicle in the lot.
In an attempt to investigate the suspicious vehicle, The Deputy tried to initiate a traffic stop at which point the vehicle drove around and away from the patrol car and exited the park. Deputy Bauer pursued the vehicle on Niagara Street and observed multiple traffic violations. As the suspect's vehicle approached a curve, the operator failed to negotiate the turn and struck the curb, which caused the front tires to deflate.
The driver and a passenger fled the vehicle and Deputy Bauer caught up to the driver and placed him into custody. Officers from the Buffalo Police Department and Deputy Clark attempted to locate the passenger without success.
Christopher Miller, 24, of Niagara Falls was charged with resisting arrest, aggravated unlicensed operation of a vehicle, unlawfully fleeing a police officer, trespassing, and other violations. The defendant was remanded to the Erie County Holding Center pending his arraignment in Buffalo City Court.
The rental car Miller was driving was towed and impounded.