Modified: April 20, 2017 7:21am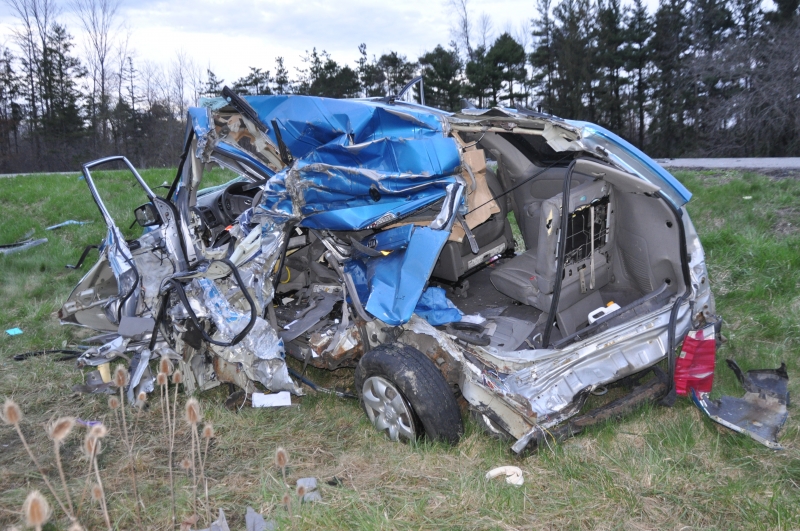 Route 400 Closed Since 10:30 P.M.
Buffalo, NY – Erie County Sheriff Timothy B. Howard reports the Crash Investigation Unit remains at the scene of a two-vehicle crash on Route 400 northbound approximately one mile before Transit Road in Elma.
Around 10:23 P.M. Deputies Kuhn and Miller arrived at the scene where they observed a vehicle off the road and found a pregnant female in her vehicle breathing but unresponsive.
The 22 year-old female operator of a minivan had to be extricated from the vehicle and at 11:21 P.M. she was taken to Erie County Medical Center via Mercy Flight with numerous and serious injuries. The 25 year-old male operator of a pickup truck sustained what are considered to be non-life-threatening injuries and was taken to ECMC via ambulance.
Route 400 northbound remains closed between Jamison and Transit roads due to a large debris field and the crash unit's investigation. The highway is expected to be re-opened in the 9 o'clock hour.
No charges have been filed at this time, and the crash remains under investigation.