Modified: November 4, 2016 10:55am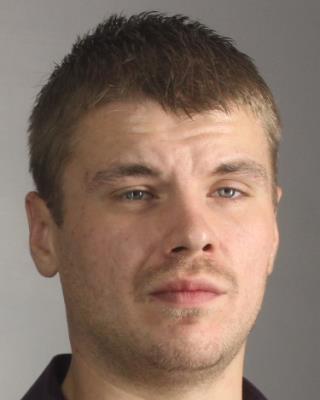 Level 1 Registered Sex Offender Failed to Properly Register for Over a Month
Buffalo, NY – Erie County Sheriff Timothy B. Howard announces Deputy Klimowicz, assigned to the Sex Offender Registry Unit, arrested Level 1 Registered Sex Offender James Proudman on November 2 after he turned himself in at the North Collins Substation.
The Erie County Sheriff's Sex Offender Register Unit was notified last month that Proudman failed to conduct his annual information verification and an investigation was initiated. Deputy Klimowicz determined that Proudman had moved to Kentucky and worked with officials to contact the offender.
On November 2, Deputy Klimowicz arrested and charged Proudman, 29 years old, with three separate felony counts for failing to verify his information and failing to report an address change.
Proudman was taken to the Erie County Holding Center where he was later released on $1000.00 bail.