Modified: April 27, 2016 11:30am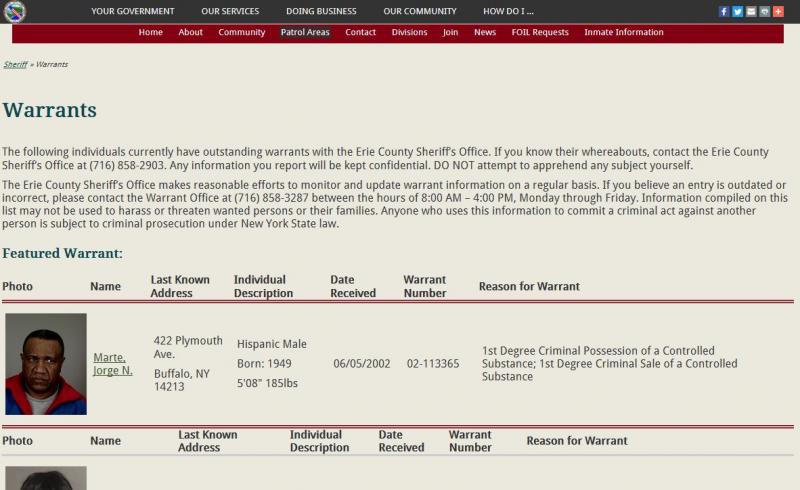 Buffalo, NY – Erie County Sheriff Timothy B. Howard announces his office is launching its own version of "Warrant Wednesdays" on April 27.
Every Wednesday, The Erie County Sheriff Warrant Office will be releasing images of wanted individuals with the subject's arrest or bench warrant information and the sheriff's office contact number. The Erie County Sheriff's Office Facebook page, re-designed website and Twitter feed will publish the top five subjects each Wednesday and update its social media accounts as new information becomes available.
"In the Past, my office posted the area's Most Wanted on the website but we have seen the benefits of the 'Warrant Wednesdays' resulting in the development our own campaign. I thought it was a perfect opportunity to launch this program and couple it with our social media accounts," Sheriff Timothy Howard says.
The sheriff' office requests anyone with information as to the individual's whereabouts contact the Erie County Sheriff's Office at 716.858.2903; all calls are confidential. The Erie County Sheriff's Office reminds residents not to take any police action themselves and to immediately contact the office.
Warrant Wednesday information can be found at:
http://www2.erie.gov/sheriff/index.php?q=warrants
www.facebook.com/Erie-County-Sheriffs-Office-179604762134642/
htts://twitter.com/ECSONY1