Modified: September 7, 2017 9:57am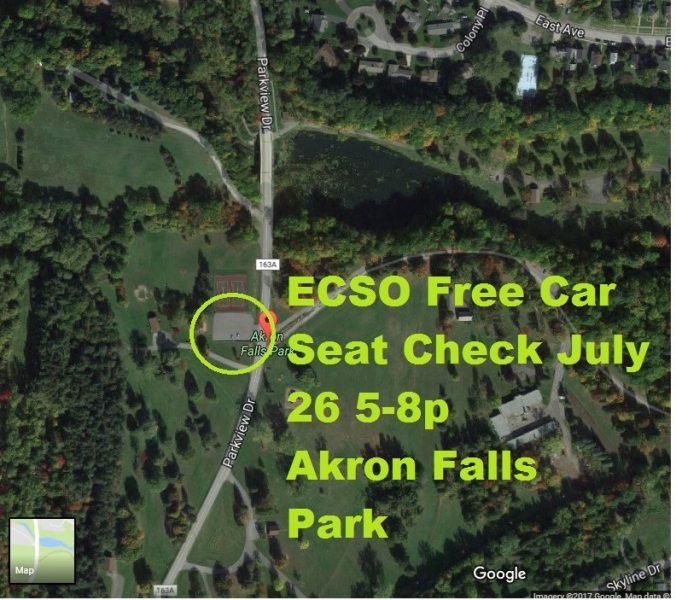 Trained Deputies Provide Free Inspections and Installation
Buffalo, NY – Erie County Sheriff Timothy B. Howard announced today the summer schedule of car seat checks. The Erie County Sheriff's Office has partnered with Erie County Parks Department to host the free car seat checks at county parks.
Starting Wednesday, June 7, trained Sheriff's Deputies will provide free car seat inspections and demonstrate proper installation methods every other Wednesday 5-8 P.M.
Schedule:
People are encouraged to visit the Erie County Sheriff's Facebook page and website and the Erie County Parks Department website for locations and directions.