Modified: September 27, 2017 1:27pm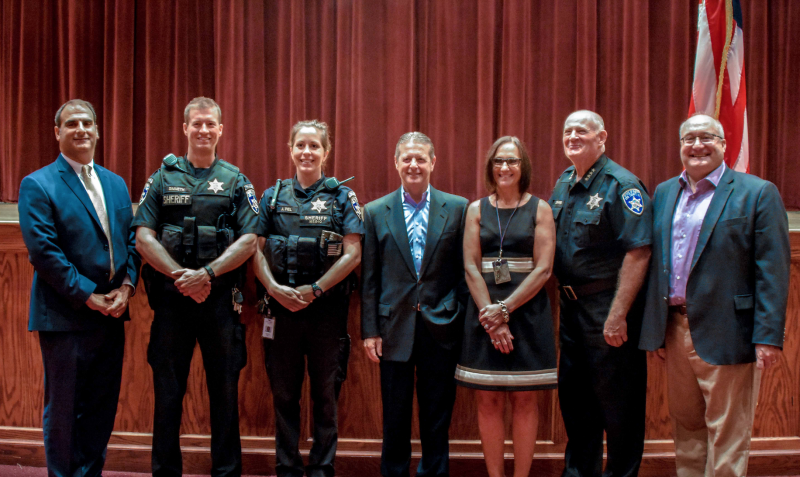 Sheriff Howard and Senator Patrick Gallivan announced today additional funding to expand the Sheriff's School Resource Officer program. Senator Gallivan secured $110,000.00 in the state budget that enables the Sheriff's Office to assign an additional Deputy to its SRO program.
Deputy Vogl will serve as an SRO in the Alden and Holland school districts, while Deputy Simmeth will cover the North Collins and Springville schools. Before the additional funding, deputy Vogl covered all four districts.
"I want to thank Senator Gallivan for his efforts in securing funding for two School Resource Officers," said Sheriff Howard. "For the past few years, my office had one Deputy dedicated as an SRO for all of these school districts, but today I am very pleased to say we can better serve these schools and communities with an additional SRO. Not only do these Deputies provide a level of security, they act as mentors, counselors, and educators and can explain to the students about the devastating effects of substance abuse and addiction as well as be a trusted adult when they need help with a school or home problem."