Modified: February 21, 2017 5:14pm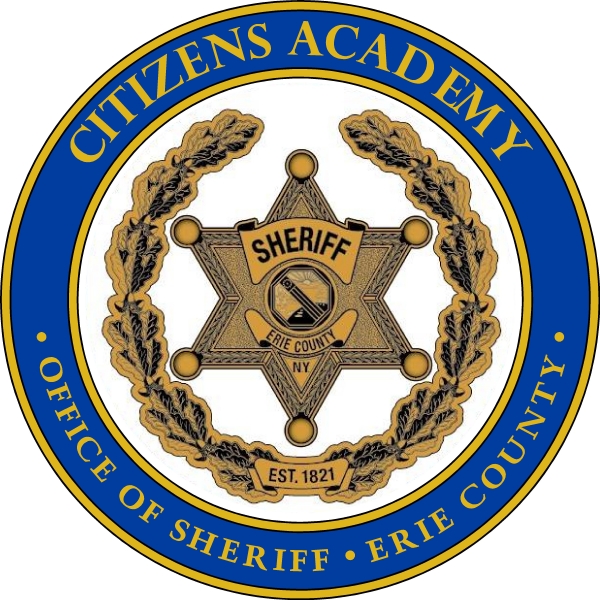 5th Class since Program Reinstated and Each Class has been Full
Buffalo, NY – Erie County Sheriff Timothy B. Howard announces his office is now accepting applications for the 2017 Spring Citizens' Academy.
The Erie County Sheriff's Office Citizens' Academy has run four consecutive full academies and urges residents interested in the spring academy to apply early. Applications are currently being accepted with a deadline of February 27. Erie County Sheriff Citizens' Academy applicants must be at least 21 years old and be a resident of Erie County.
Sheriff Timothy Howard states, "I love this program and the opportunity it provides our citizens to meet their Deputies and learn about the hard work they do every day. It also gives a personal perspective of the training Deputies go through and provides some hands-on experiences you can only get with my academy."
The spring session kicks-off on Tuesday, March 14, and lasts nine weeks. Each class starts at 6 P.M. and last a couple hours. Academy participants will tour the jail facilities, have an interactive tour of the new firing range with the Weapons and Ordnance Unit, go on a ride-along with the Marine Unit, and hear from the various unit commanders within the Erie County Sheriff's Office. The academy will end with a graduation dinner where participants will receive a certificate from the Sheriff and have an opportunity to join the Citizens' Academy Alumni group. For a complete schedule of presentations, please click here.
Applications for the spring session can be downloaded and completed here. The academy is limited to thirty participants and all applicants must submit to a background check.
For further information or if someone has questions about the Erie County Sheriff's Office 2017 Spring Citizens' Academy please call 716.858.6310.