Modified: November 17, 2017 2:16pm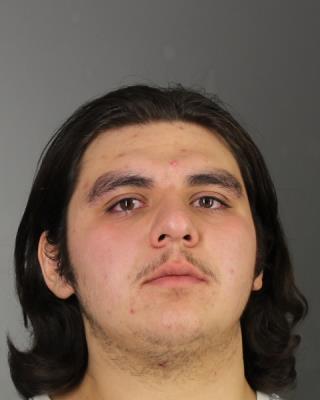 Suspect Fled the Scene of first Incident, Located during a Second Disturbance Call
Buffalo, NY – Erie County Sheriff Timothy B. Howard reports Deputies Rogers, Lundberg, and Girdler were called to a Sulphur Springs Road residence on the Seneca Nation of Indians Territory Thursday evening for a domestic incident where a female and a child were injured. The suspect fled the scene by the time Deputies arrived but was later found at a nearby residence during another disturbance call.
While trying to take Warren Jimerson, 20, of Brant, into custody, the subject fought with Deputies. The Deputies subdued him and placed him into custody. Jimerson is charged with felony counts of burglary and robbery, as well as six different misdemeanor charges which include resisting arrest, two counts of endangering the welfare of a child, petit larceny, disobeying a court order, and assault. The defendant is also charged with a harassment violation.
The subject was remanded to the Erie County Holding Center without bail pending his arraignment.