Modified: January 6, 2017 9:34am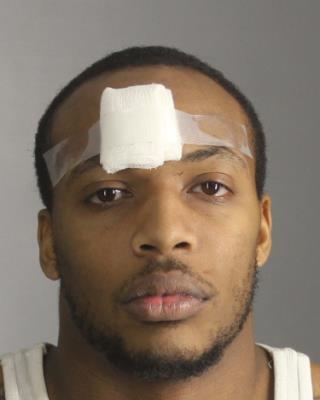 Deputies Pursue Operator on Foot, Find Drugs Thrown During Pursuit
Buffalo, NY – Erie County Sheriff Timothy B. Howard reports Deputy Day initiated a traffic stop near the Scajaquada and Kensington interchange January 6 at 3 A.M. When the Deputy approached the vehicle he detected the strong odor of marijuana and requested the operator's license. The operator could not produce any form of identification and when the Deputy asked the individual to exit the vehicle the driver sped away.
The Deputy immediately pursued the fleeing vehicle and during the pursuit the driver was observed throwing items out of the vehicle. The pursuit ended when the vehicle crashed and the subject fled on foot.
Deputies Day, Pauly, and Lincoln tracked the subject and eventually took an individual into custody. The Deputies, assisted by Buffalo Police Officers, searched the trail and located a quantity of marijuana.
Keith Pritchett, 25, of Buffalo was charged with a felony count of tampering with evidence, misdemeanor counts of reckless driving, resisting arrest, reckless endangerment, fleeing a police officer, and obstructing governmental administration. Pritchett was also charged with possession of marijuana and nine vehicle and traffic infractions including using a mobile phone while driving.
The defendant was taken to the to the Erie County Holding Center where medical staff examined him for injuries sustained during the incident; he is being held without bail pending a court appearance.