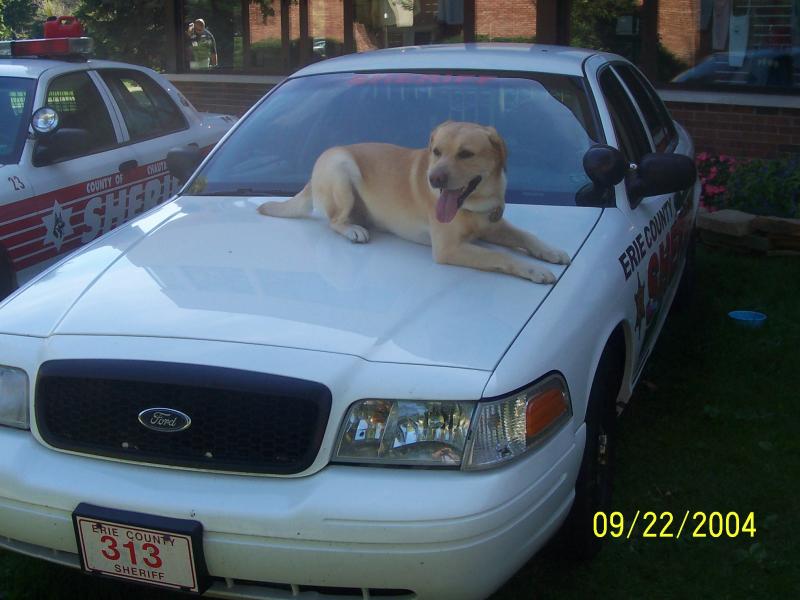 June 27, 2012 - The Erie County Sheriff's Office is announcing the death of retired drug K-9 Drago who died peacefully in his sleep of natural causes earlier this week. Drago was a yellow Lab born in Czechoslovakia in 1999. A year later he was paired with Deputy AJ Burdzy as part of a narcotics detection team assigned to the Erie County Holding Center.
Drago was responsible for numerous narcotics finds in the Erie County Holding Center and throughout the community; he also assisted many law enforcement agencies throughout New York State with narcotics detection.
Drago, who retired a few years ago from the Sheriff's Office, always held the highest certification obtainable through New York State for narcotics detection.