DOMESTIC VIOLENCE INTERVENTION PROGRAM
HOTLINE # 716-858-7999 24 hours a day 365 days a year
The Erie County Sheriff's Office (ECSO) provides victims of domestic violence access to services and courts through early intervention to provide safety and support. Our highly trained DV advocates understand the criminal justice, social services, and Family court systems. They are familiar with your communities' resources and can provide you with appropriate referrals. Most importantly, our experienced advocates assist you in better understanding the legal system and how to work with the various programs to lead to the best outcome possible for the victim.
VICTIM OUTREACH
Every Domestic Incident Report (DIR) that law enforcement files is followed up on shortly after an incident occurs. Follow up typically occurs the same or next day the incident(s) occur.
ECSO has 4 DV Specialists, One Unit Coordinator, 3 DV Advocates, and One DV Advocate through Crisis Services specially trained to help victims of Sex Crimes and Family Violence.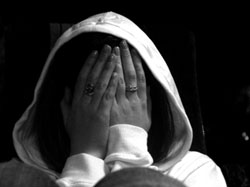 Safety planning and crisis intervention, shelter options
Confidential support for victims of domestic violence, family violence, elder abuse, rape and sexual assault
Danger Assessment
Referrals to appropriate services
Escort to court, legal referrals, and court advocacy
Assistance in obtaining an Order of Protection
Crisis Intervention and support for victims of Domestic Violence, elder abuse, rape and sexual assault
Assistance with application for compensation with NYS Crime Victims Board(VINE Program)
COMMUNITY EDUCATION AND TRAINING
Area schools have education and training available to them on teenage dating violence and recognition of family violence and ways of reporting incidents. The elderly have seminars available to them on elder abuse and domestic violence throughout the area at various locations and upon request.
Training and education are also provided for
Dynamics of Domestic Violence- Power and Control
Effects of domestic violence on victims and children
Teen dating violence
Effective response to DV
Resources available for victims
Safety workshops for caseworkers