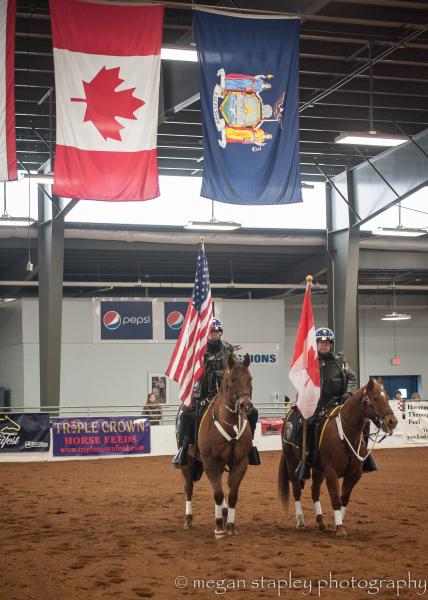 The Erie County Sheriff's Office Mounted Reserve Division began in 1942. It now consists of 9 part-time Reserve Deputies and 20 horses. These Reserve Deputies are ready to patrol, county-wide, regardless of weather or time of day. The unit patrols Ralph Wilson Stadium for home Bills games, Erie County Parks, special events at Convention Center, and at many of the area's festivals including Allentown Arts Festival.
Mounted Reserve Deputies are Peace Officers and have the power to make arrests and members of the unit are outfitted with handguns, batons, and other equipment. The Mounted Division provides tactical advantages when deployed to events where large crowds congregate. When they are on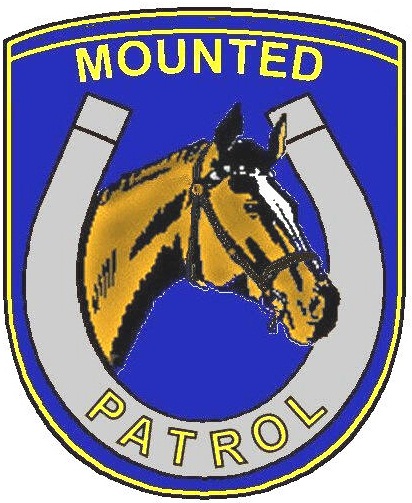 their horse, the elevated platform provides them a view from which they can observe the crowd and pinpoint disturbances.
The patrol horses belong to the deputy and each member of the Mounted Unit assumes all related expenses. It can cost $30,000 to $40,000 just to get started with a horse, a truck, a trailer, and a stable. Mounted deputies earn about $19.00 per hour and are excellent at fostering good public relations.
Twice a year, the Erie County Sheriff's Mounted Unit raises money for the Food Bank of WNY. All food and monetary donations collected go to the Food Bank for distribution during the holidays. The deputies created the event in 2000 and, as volunteers, work every aspect of the "Mounted for Meals" event. In 2014, the Mounted Division collected approximately 1400 lbs. of food and over $1000 in cash donations.