Modified: June 19, 2018 5:54am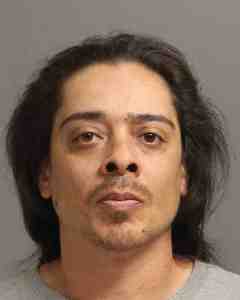 Westside Heroin Dealer Arrested after Execution of Search Warrant
Buffalo, NY – Erie County Sheriff Timothy B. Howard reports the Sheriff's Narcotics Unit teamed with NFTA Police and Buffalo Police narcotics unit officers to investigate a tip received by the NFTA Police Department.
On June 18, law enforcement officers from the three agencies executed a search warrant for 936 West Avenue in the City of Buffalo signed by Erie County Court Judge James Bargnesi. Officers discovered approximately 1-ounce of heroin and close to $15,000.00 in U.S. Currency. During the time of the raid, three children were in the residence; ages 8, 11, and 15.
After the raid, Francisco Valencia, 38, of Buffalo, was arrested by Sheriff's Deputies and charged with a felony count of criminal possession of a narcotic and a felony count criminal possession of a narcotic with intent to sell. Valencia is also charged with three misdemeanor counts of criminal use of drug paraphernalia and three misdemeanor counts of endangering the welfare of a child. Deputies also cited the defendant for unlawful possession of marijuana and unlawful possession of fireworks.
Valencia has a prior drug-related conviction where he was sentenced to five years of probation.