Modified: May 9, 2018 8:11am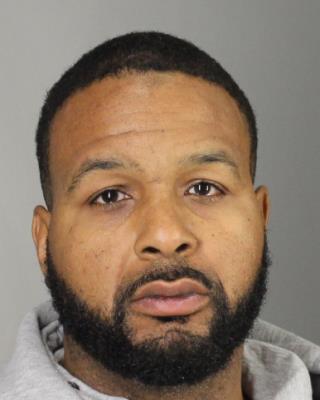 Over 8oz of Cocaine, 2 Loaded Handguns & Cash Seized
Buffalo, NY – Erie County Sheriff Timothy B. Howard announces the arrest of a cocaine dealer on May 8, following the execution of multiple search warrants signed by the Honorable Susan Eagan, Erie County Court.
Working with the Erie County District Attorney's Office and from an anonymous tip, the Sheriff's Narcotics Unit executed search warrants on a vehicle located at a Millersport Highway location, another vehicle at a Sheridan Drive location, and an Amherst residence. The operation started in the late hours of May 7, when members of the narcotics unit searched two vehicles at separate locations and discovered over 8-ounces of cocaine, a loaded .45 caliber handgun, and over $50,000.00 in U.S. currency.
Then the unit searched a residence on Skinnersville Road in Amherst and during the search of the residence the suspect arrived. Deputies and Detectives confronted the suspect and took Adriane Harris, 37, of Amherst, into custody. Deputies searched his vehicle and discovered an additional ounce of cocaine and a loaded .40 caliber handgun.
The defendant is charged with two felony counts of criminal possession of a narcotic with intent to sell, two different classes of criminal possession of a narcotic, and two counts of criminal possession of a weapon. Harris is also charged with three counts of criminal use of drug paraphernalia.
Harris was arraigned and remanded to the Erie County Holding Center without bail.
Harris was convicted on federal drug charges and served 30-months following a 2006 United States Drug Enforcement Administration investigation. The defendant also served time on state felony gun possession charges.