Modified: October 24, 2019 8:17am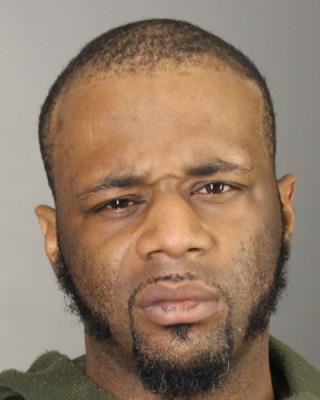 The Late Morning Raid followed a 2-Month Long Investigation
Buffalo, NY – Erie County Sheriff Timothy B. Howard reports the Narcotics Unit arrested a 34-year-old Kenmore resident for selling crack cocaine to undercover Deputies multiple times.
The Sheriff's Narcotics and Intelligence Unit, along with Kenmore police, opened an investigation after receiving confidential tips from vigilant neighbors. Over two months, Corvair Harge sold crack cocaine numerous times to undercover Deputies in Tonawanda, Kenmore, and Buffalo as well as from his residence.
In the late morning of October 23, members of the Sheriff's Narcotics Unit and SWAT Team along with Kenmore Police Department Detectives executed a search warrant at Harge's residence at 273 Nassau Avenue in the Village of Kenmore.
The raid recovered multiple scales and baggies with cocaine residue, other drug paraphernalia, and a loaded 9mm handgun.
Harge is charged with two counts each felony counts of criminal possession of a narcotic with intent to sell, criminal sale of a narcotic, and one count of criminal possession of a loaded firearm. He is also charged with misdemeanor counts of criminal possession of a controlled substance and two counts of criminal use of drug paraphernalia.
The defendant is being held at the Erie County Holding Center pending his arraignment.
Erie County Court Judge Kenneth Case signed the search warrant, and the Erie County District Attorney's Office assisted with the investigation.
The defendant has a previous felony conviction in New York for criminal possession of a narcotic and is currently on probation for criminal possession of a weapon.