Modified: April 20, 2018 10:07am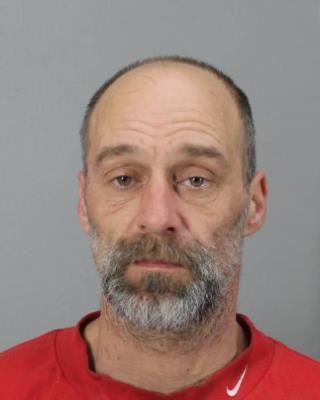 Steals Small Safe, Money Bag, Cash Drawer and $10 in Change
Buffalo, NY – Erie County Sheriff Timothy B. Howard reports Detectives have arrested a subject involved in a burglary at an Elma salon and spa.
On March 11, Deputies responded to a Blossom Road address for a "found property" then to a Seneca Street business for a reported burglary. Deputies viewed security camera footage from the business and observed a male using a hammer to smash a door and gain entry. While inside the subject was observed taking a small safe, cash register drawer, and a money bag and then exiting the building. The suspect re-entered the building and searched for other items to steal and then left the structure.
On April 11, Detectives from a local police department were interviewing Michael Meier in the holding center regarding other burglaries in the area; Meier was being held following a Cheektowaga Police investigation of a separate burglary. During the interview, Meier, 46, of West Seneca, admitted to his actions at the Elma business and the Detectives informed Sheriff's Detectives.
On April 16, Sheriff's Detectives charged Meier with felony counts of criminal mischief and burglary along with misdemeanor counts of possession of burglar tools and petit larceny.
Meier remains at the Erie County Holding Center and is facing multiple charges from Buffalo and Cheektowaga police, in addition to the Sheriff's charges.