Modified: October 3, 2019 7:18am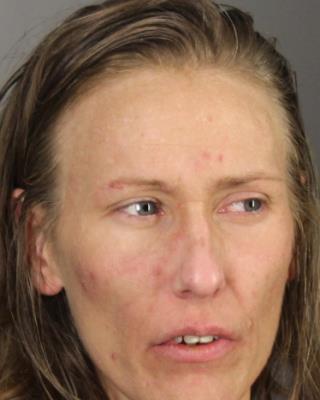 Following Arrest for Driving without a License, Crack Cocaine found on her Person at Holding Center
Buffalo, NY – Erie County Sheriff Timothy B. Howard reports a driver whose license is revoked was arrested following a traffic stop along Darling Road in the Town of Wales at approximately 11:20 p.m. on October 1.
Deputies stopped a vehicle on Darling Road for vehicle and traffic law violations. During their investigation, Deputies discovered that 33-year-old Desirae Hebdon of Delavan did not have a valid New York State driver's license.
Hebdon was arrested and charged with a misdemeanor count of aggravated unlicensed operation of a vehicle and a vehicle and traffic law violation. The defendant was transported to the Erie County Holding Center pending her arraignment.
While being admitted to the holding center, Deputies discovered a container of crack cocaine and a crack pipe. The defendant struggled with Deputies and tried to conceal the contraband. Following this discovery and incident, Hebdon was charged with felony counts introducing contraband into a prison and tampering with evidence. She was also charged with misdemeanor counts of criminal possession of a controlled substance and obstruction of governmental administration.
The defendant is being held at the holding center pending her court appearances.