Modified: March 22, 2019 7:16am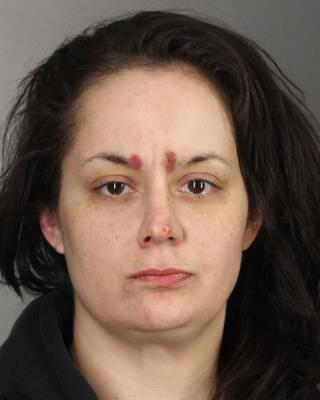 Buffalo, NY – Erie County Sheriff Timothy B. Howard reports the arrest of two females on drug-related charges following an investigation during a traffic stop in Holland on March 20.
At approximately 1:20 P.M., Deputies stopped a vehicle operated by Molly Neamon, 38 of Warsaw, for vehicle and traffic violations. The Deputies' investigation discovered an amount of methamphetamine in her possession as well as a number of loose pills. Deputies also discovered the passenger, 31-year-old Katy Lang of Freedom, possessed a controlled substance and had an outstanding warrant from the Cattaraugus County Sheriff's Office for failing to appear for charges of unlawfully manufacturing methamphetamine.
Molly Neamon is charged with felony count of criminal possession of a controlled stimulant, two misdemeanor counts of criminal possession of a controlled substance, a violation for possession of a controlled substance not in the original container, and three separate vehicle and traffic law violations.
Katy Lang was arrested and charged for criminal possession of a controlled substance and the outstanding warrant.
Both defendants are being held at the Erie County Holding Center pending their arraignments.