Modified: December 3, 2018 7:03am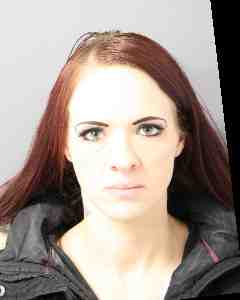 Driver Faces 10 Counts Following a Traffic Stop
Buffalo, NY – Erie County Sheriff Timothy B. Howard reports 32-year-old Tiffany Covert of Eden was arrested for drug-related charges following a traffic stop for vehicle and traffic law violations.
Just before 10:00 A.M. on November 29, Deputy Szkatulski initiated a traffic stop on Boston State Road in Boston. The Deputy's investigation discovered that Covert's learners permit was suspended for failing to pay child support. The operator was taken into custody, and a search of the vehicle discovered loose pills of Alprazolam, Tramadol, and codeine.
Covert is charged with four misdemeanor counts of criminal possession of a controlled substance, a misdemeanor count of aggravated unlicensed operation of a motor vehicle, four violations for possessing a controlled substance not in the original container, and a New York State Vehicle and Traffic Law infraction. She was released on appearance tickets for Boston Town Court.