Modified: April 9, 2018 8:53am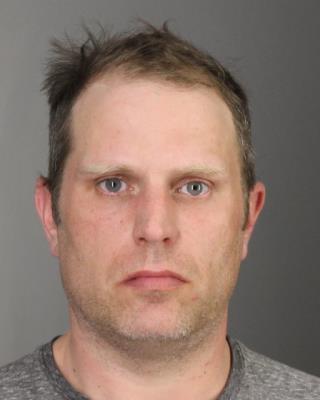 He was Located on Route 219 with Two Children in the Vehicle
Buffalo, NY – Erie County Sheriff Timothy B. Howard reports multiple Deputies responded to a larceny in progress call at approximately 1:30 P.M. on March 8, at the Lowe's in Springville.
Store employees reported that a male left the store with one Shark and three Dyson vacuum cleaners, loaded them into a waiting vehicle, and left heading northbound on Route 219. The employees provide the Deputies with a make, model, and license plate of the vehicle and Deputy Ballantyne located and stopped the vehicle near the Trevett Road overpass.
The Deputy observed the vehicle was occupied by the suspect, a female passenger, and two minors as well as the suspected merchandise. The suspect and the vacuum cleaners were transported back to the store where employees positively identified the Robert Snyder, 38, of Greece, NY, and the merchandise.
Snyder is charged with petit larceny, criminal possession of stolen property, and two counts of endangering the welfare of a child. The defendant is being held at the Erie County Holding Center pending his arraignment in Springville Village Court.
Deputies Grube, Jones, and Sirianni assisted with the call.