Modified: May 15, 2018 9:57am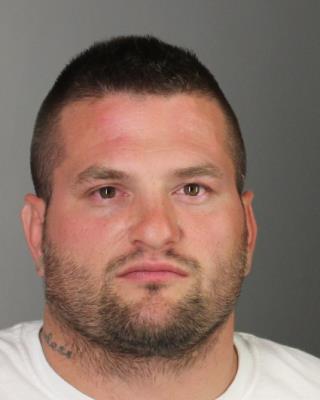 Driver Arrested 2-Weeks Ago for another DWI
Buffalo, NY – Erie County Sheriff Timothy B. Howard reports Deputy Zamorek initiated a traffic stop on Southwestern Boulevard in Orchard Park shortly after 2 A.M. on May 15, after observing vehicle and traffic law violations.
When the Deputy spoke with the operator, he could detect the odor of alcohol coming from the driver and observed multiple signs of intoxication. The driver admitted to consuming alcohol and the fact his driver's license was suspended due to a recent DWI arrest; the operator was arrested for DWI by Cheektowaga police on May 2, 2018, and he had a prior DWI conviction in Lancaster in 2013.
August Voss, 30, of Orchard Park, failed standard field sobriety tests and later registered a blood alcohol content (BAC) nearly twice the legal limit.
Voss is charged with felony counts of DWI, operating a vehicle with a BAC of .08 or higher, and aggravated unlicensed operation of a vehicle. The defendant is also charged with four separate vehicle and traffic law violations. He is being held at the Erie County Holding Center pending his arraignment.