Modified: August 23, 2018 10:39am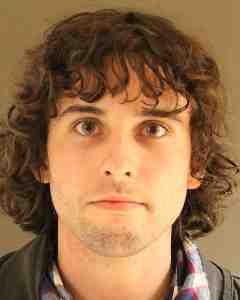 Illicit Transactions Discovered over a Month-Long Period
Buffalo, NY – Erie County Sheriff Timothy B. Howard reports 25-year-old Shawn Kois of Elma was arrested after an investigation discovered he stole over $2,800 from a Mobil Express Mart in Elma.
Deputies were contacted on July 18 by the store's management after suspicious activity was noted, and missing funds were discovered while the defendant was working. Patrol processed the original report and turned the case over to Detectives.
Detectives Parisi and Nelson-Gerken reviewed store security footage, transaction records, and bank records and discovered that numerous illicit transactions were conducted by the defendant between June 17 and July 16 of 2018 that totaled $2,896.34.
On August 22, Kois turned himself in at the Elma Substation, and the Detectives processed him. Kois is charged with a felony count of grand larceny. He was released with appearance tickets for Elma Town Court.