Modified: November 1, 2018 6:06am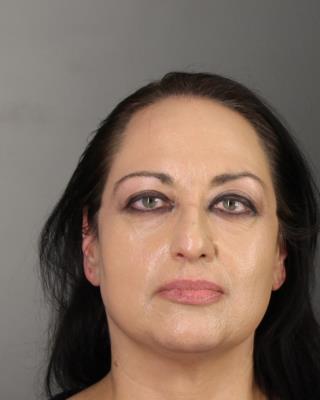 Operator's License Suspended and Vehicle's Registration Suspended
Buffalo, NY – Erie County Sheriff Timothy B. Howard reports Deputies arrested 49-year-old Cassandra Metros of Blasdell following a traffic stop on October 30 at approximately 6:45 P.M. in the Village of Springville.
Deputies stopped the vehicle along West Main Street in the village after observing multiple vehicle and traffic law violations. An investigation discovered Metros' license has an active suspension for failure to answer a summons in Village of Springville Court, a suspended vehicle registration, and the motor vehicle did not have insurance coverage. The operator also stated that she had purchased a license plate online and was using a fake plate until she could address issues with the vehicle.
Metros was arrested and charged with a felony count of possessing a forged instrument, misdemeanor counts of operating a vehicle with a suspended registration and aggravated unlicensed operation, as well as four separate violations of the New York Vehicle and Traffic Law.
The defendant is remanded to the Erie County Holding Center pending her arraignment.