Modified: April 9, 2018 7:25am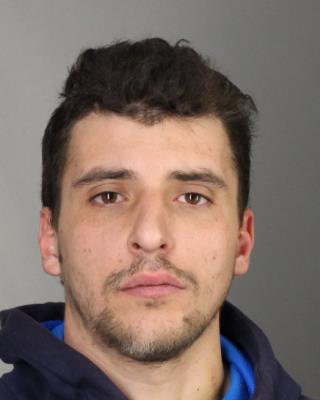 Subject Provided a False Name then Swallowed Heroin Packages
Buffalo, NY – Erie County Sheriff Timothy B. Howard reports Michael Paonessa, 28, of Niagara Falls, was arrested Sunday morning on drug-related charges following a traffic stop on Grand Island.
At approximately 1:15 A.M., Deputy Bauer observed vehicle and traffic law violations on Interstate 190 and initiated a traffic stop. The operator could not produce a driver's license but provided a name and date of birth. However, the Deputy's investigation revealed that the driver and the provided name did not match. The Deputy discovered the true identity of the driver and also discovered Paonessa's driver's license had been revoked due to a DWI conviction.
Paonessa was arrested and charged with misdemeanor counts of aggravated unlicensed operation and criminal impersonation as well as a vehicle and traffic law violation. The subject was placed in the back of the Deputy's vehicle where he vomited. Within the vomit, there were multiple bags of heroin.
Paonessa was subsequently charged with a misdemeanor count of criminal possession of a controlled substance and a felony count of concealing physical evidence. The defendant is being held at the Erie County Holding Center pending his arraignment in Grand Island Town Court.