Modified: November 28, 2018 8:55am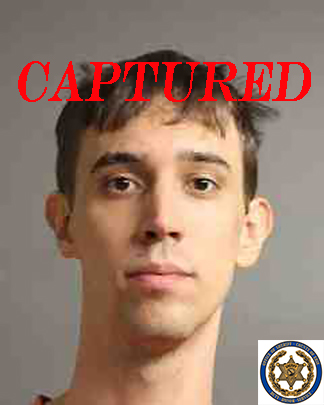 Jacob Beach Arrested by Okaloosa Sheriff's Deputies
Buffalo, NY – Erie County Sheriff Timothy B. Howard announces that Jacob Beach, wanted on sex abuse charges against a minor, was arrested on November 7 by Okaloosa Sheriff's Deputies.
On October 19, Jacob Beach, 24 of Grand Island, was indicted on felony counts of predatory sexual assault against a child, course of sexual conduct against a child and two counts of possessing a sexual performance by a child. Defendant Beach failed to appear at his arraignment and fled the area. At that point, the Erie County District Attorney's Office authorized a nationwide extradition order for Beach's return.
Beach's co-defendant, Courtney McDonell was indicted by a grand jury, and on October 25, Sheriff's Detectives arrested McDonell. Currently, the defendant is being held at the Erie County Holding Center without bail.
The subject's extradition proceedings have commenced.