Modified: August 23, 2018 9:02am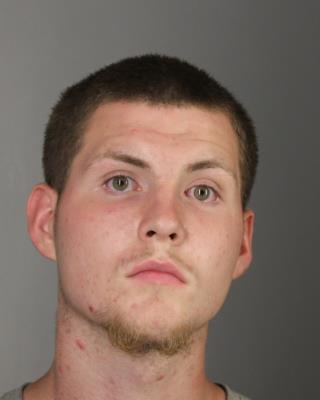 The Correctional Facility Inmate Charged with Felonies
Buffalo, NY – Erie County Sheriff Timothy B. Howard reports three officers were injured after an inmate at the Erie County Correctional Facility assaulted them.
On August 21 at approximately 7:20 P.M. Deputies Sciarrino and Braunsheidel, and Sergeant Lewandowski approached inmate Connor Spruch to discuss his behavior and activities. The officers order Spruch to remain against the wall so they could talk to another inmate. Spruch disobeyed the lawful order and confronted the Deputies. The inmate aggressively lunged at Deputy Sciarrino and Sergeant Lewandowski. The three officers subdued the inmate and ended the attack.
Inmate Spruch is charged with three felony counts of assault – while confined in a correctional facility, and three misdemeanor counts of obstruction of governmental administration. The inmate will also face administrative discipline.
The Deputies sustained upper body and arm injuries.
19-year-old Spruch is housed at the correctional facility following a conviction for robbery in July 2018.