Modified: June 6, 2018 11:26am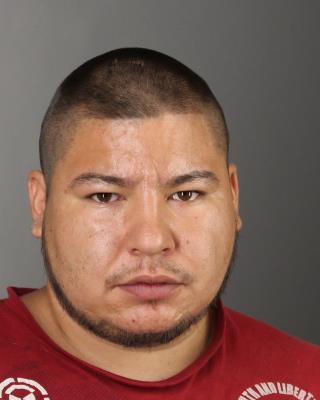 Confidential Tip Initiated a 2-Month Long Investigation
Buffalo, NY – Erie County Sheriff Timothy B. Howard reports the Narcotics Unit executed a search warrant at 54 Lester Street in Buffalo on the morning of June 5.
On Tuesday, the Sheriff's Office Narcotics Unit, Intelligence Unit, and members of the Buffalo Police Department raided the residence. The Deputies recovered over 8-pounds of marijuana, approximately 1.5 ounces of cocaine, digital scales, cutting agent, and packing materials.
Following the raid, Christopher Miller, 30, of Buffalo, was arrested and charged with two felony counts of criminal possession of a narcotic with intent to sell, a felony count of criminal possession of marijuana – greater than 16-ounces, and three misdemeanor counts of criminal use of drug paraphernalia.
The subject is being held at the Erie County Holding Center without bail pending further court appearances.
This arrest follows a two-month long investigation by the Sheriff's Office which was initiated by an anonymous tip to the Sheriff's confidential Narcotics Tip Line.