Modified: August 14, 2018 12:18pm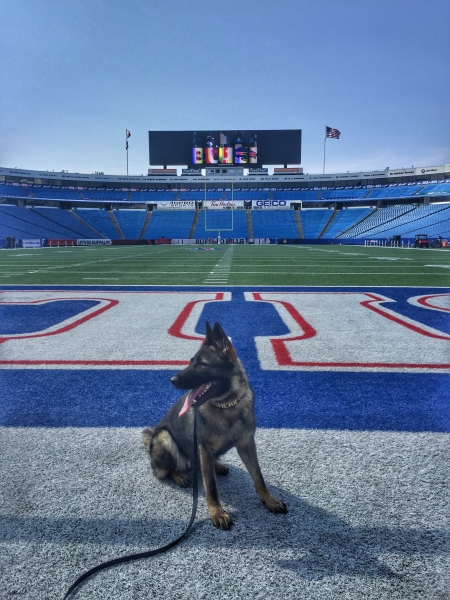 ECSO Now has four Explosives Detections K9 Teams
Buffalo, NY – Erie County Sheriff Timothy B. Howard announces Deputy McClelland and his partner, Viva, successfully completed certification training for explosive detection. The team's certification increases the Erie County Sheriff's Explosive Detection K9 Unit to four teams.
Earlier this year, Viva and Deputy McClelland earned certification for obedience, area and building searches, criminal apprehension, and handler protection.
Viva is a 21-month-old, female German shepherd and was acquired with a homeland security grant.