Modified: August 14, 2018 9:05am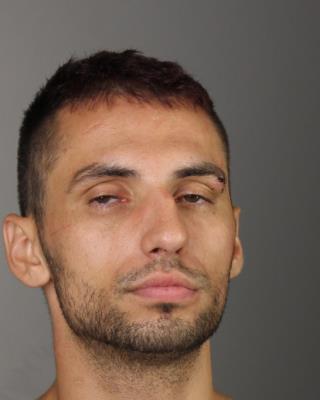 Individual Stole Pistol, Ammo, and Prescription Medication
Buffalo, NY – Erie County Sheriff Timothy B. Howard reports that on August 7, Deputy Thurston responded to a Town of Collins residence for a burglary call. The resident reported to the Deputy that a pistol, ammunition, and prescription medication were missing after an individual left the dwelling.
That same day, Deputies checked multiple addresses searching for 28-year-old Kyle King of Gowanda, but could not locate the subject. On August 8, the Sheriff's Office received information that King was at a Gowanda residence and Deputies located the subject and placed him into custody. During a search of King and the residence, Deputies found heroin and a quantity of the same prescription pills taken from the August 7 incident.
Sheriff Detectives interviewed King, and they charged him with felony counts of 2nd-degree burglary and grand larceny – firearms as well as petit larceny. He is also charged with two misdemeanor counts of criminal possession of a controlled substance and a violation for possessing a controlled substance not in the original container.
King was taken to the Erie County Holding Center and was later released following court proceedings.