Modified: May 17, 2018 9:24am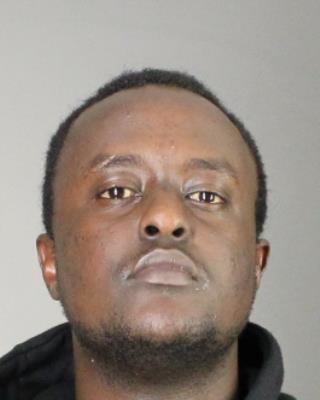 He Chased Woman through County Health Clinic Parking Lot
Buffalo, NY – Erie County Sheriff Timothy B. Howard reports Deputies Feggans and Albanese were alerted to a man chasing a woman in a parking lot of 1500 Broadway in Buffalo Wednesday evening by a county security guard.
When the Deputies arrived, the woman approached them and requested assistance because a man was chasing her. Moments later, the male suspect approached the Deputies and accused the woman of taking his money, and he requested she returns the $10.00 he gave her for oral sex.
The Deputies investigation revealed Nicole Swanson, 22, of Niagara Falls, had two active warrants out of Buffalo for drug and prostitution-related charges, and she was placed into custody. Alain Mugisha, 25 of Buffalo, was arrested and charged with patronizing a prostitute. While searching Mugisha, the Deputies discovered a small bag containing crack cocaine, and he was also charged with criminal possession of a controlled substance.
Swanson was turned over to the Buffalo Police Department, and Mugisha was transported to the Erie County Holding Center. While being searched in the intake area of the jail, Deputies discovered a crack pipe secreted in the waistband of his apparel. The defendant was then charged with a felony count of introducing contraband into a prison. Mugisha is scheduled to be arraigned in Buffalo City Court on May 17.