Modified: June 21, 2018 10:41am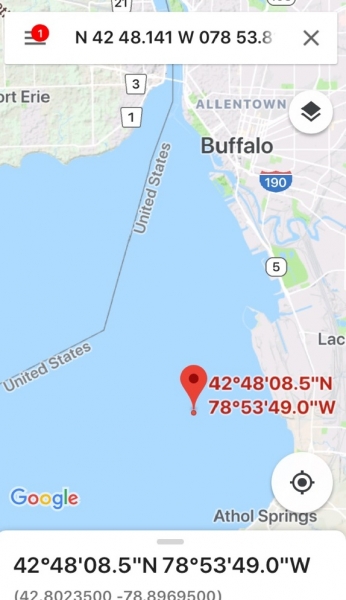 The Individual Lacked Identification, Discerning Marks, or Features
Buffalo, NY – Erie County Sheriff Timothy B. Howard reports the Marine Unit was dispatched around 6:40 P.M on June 20, after jet skiers found a body in Lake Erie. The Marine Unit located the complainants about 1.5 miles off Woodlawn Beach, and the body was recovered and loaded onto the Sheriff's vessel.
Deputies transported the body to the Buffalo Coast Guard station where detectives, Crime Scene Investigators, and the medical examiner searched the remaining clothing for identification but none was located.
The individual appeared to be a white male with some facial hair, but due to advanced decomposition, no other discerning marks or features were visible. The deceased was wearing a black, possibility leather, jacket, jeans, and socks and the condition of the apparel was deteriorated and falling apart.
The case has been turned over the Sheriff's Detective Bureau, which will lead the investigation.
U.S. Border Patrol, Hamburg Police Water Rescue, and the coast guard assisted the Sheriff's Office.
Erie County Medical Examiner's Office will conduct an autopsy to determine the manner of death and attempt to identify the individual, which may take several days.